Interview with the His Excellency Mr. Amjad Odeh Adaileh, Ambassador of the Hashimite Kingdom of Jordan to the Russian Federation
The magazine «Russia and Asia» is considered to be a platform for the dissemination and publication of the results of scientific research of the Asian countries, in particular the Middle East. The goal of the magazine is to bring together researchers and/or entrepreneurs interested in developing scientific and practical knowledge.
«Russia and Asia» aims to expand the knowledge of our fellow citizens about Jordan and other states of the Middle East. This can be interesting for students, scientists, entrepreneurs, investors, tourists and other citizens. Therefore, we kindly ask you to answer a few questions about Jordan, the opportunities and directions for the development of relations between the Russian Federation and the Hashemite Kingdom of Jordan.
Is there any difference between Jordan and other Arab countries? If so, what are they?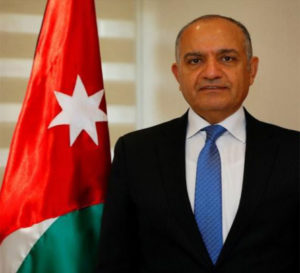 First of all, the Hashemite Kingdom of Jordan is part of the Arab world, also it was one of the first founding seven countries of the Arab league in 1944–1945. And if we should talk about the differences, we might say that Although Jordan is not rich with natural resources like oil, gas and other minerals, Jordanians realized this fact in an early time and decided to invest all efforts in developing the human recourse, by focusing on investing in education, infrastructure, health and transportation. And as a result of this policy, Jordan has become one of the major destinations, and number one in the Middle East for Medical Tourism. Also, we have a modern and developed educational system which led Jordan to be in advanced rank regarding the higher education, literacy and technical education as well.
Jordan also unique in its approach of political and economic reform, we had our first legislative council in the twenties of the last centuries, and first parliament almost in that time as well, till we gained our independence in 1946. And since that time Jordanians started to build their kingdom and its constitutional institutions steadily and firmly with a lot of patience and determination.
Which countries in the world are currently the most attractive for Jordan in terms of trade and economy? Are there any changes in the geography of foreign economic activity of Jordan?
Jordan has a growing and developing economy, which can be described as emerging knowledge economy. The main obstacles to Jordan's economy are scarce water supplies, complete reliance on oil and gas imports for energy, and regional instability. Before the so- called «Arab spring», regional economic partners specially Syria and Iraq were among the biggest and most attractive destination for Jordan's' economy, but unfortunately the ongoing conflicts in Iraq and Syria beside the cut of the land road with Syria, have been severely disrupted Jordan's economy and regional trade. These complicated problems pushed Jordan to seek new trade route and other alternatives, to expand foreign trade with worldwide partners. Jordan has signed arrange of free trade agreements, some of which are with the United States, Canada, Singapore, and other countries. Jordan also has an advanced status with the European Union with free trade area and simplified rules of origin. In Asia also Jordan has strong and growing economic relations especially with China and India. For the Russian Federation we are looking forward to work with our Russian friends to boost the economic relations between the two countries, and to overcome all the obstacles in order to have Russia as one of the main foreign trade partner to Jordan in the near future.
How is the economic relationship between Russia and Jordan developing today? Are there Russian-Jordanian enterprises in Russia and in Jordan and, if so, in which areas? Which sectors in Jordan could you recommend for Russian entrepreneurs and investors? What advantages can be gained by Russia from cooperation with Jordan?
We are dealing with the principle of mutual benefits. Jordan is a stable country and follows a wise and balanced policy towards the issues of the region and sees Russia as a great and important entity that plays a vital and important role in the security and stability of the Middle East.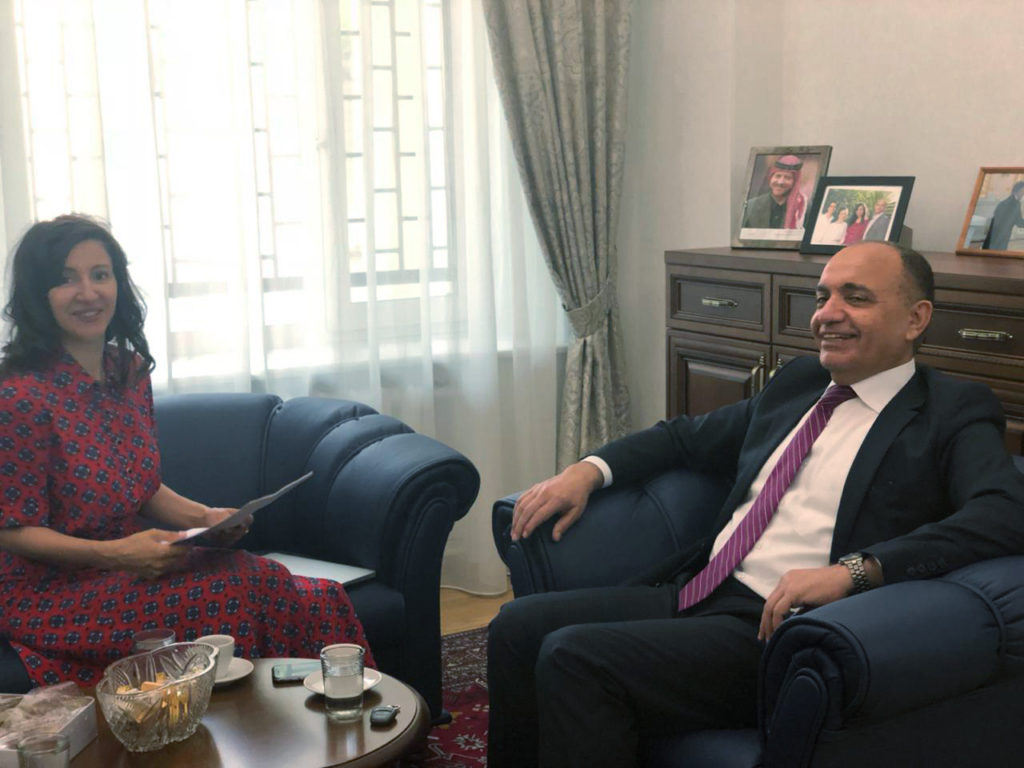 This year of 2018 is marking the 55th anniversary of the Jordanian-Russian diplomatic ties, Jordan is keen on boosting cooperation in various fields including economy, energy, health, tourism, mining, education and developing of sea ports as well. Besides, Jordan and Russia have agreed recently on holding the meetings of the joint ministerial governmental committee for development, technical and scientific cooperation, which will take place, November 12–13 of this year and will be held in Moscow.
The Russian market is large and promising. And there are many indicators to benefit from the trade and investment with Russia. Jordan is currently interested in importing Russian products, especially food products such as meat, poultry, wheat and others. Jordan is also interested in exporting Jordanian agricultural and food products to the Russian market. On the other hand, Jordan and Russia have other areas of cooperation in energy, defense, fighting terrorism, education, and other fields.
In your opinion, can EU and US sanctions against Russia somehow affect the development of Russian-Jordanian relations?
There is no doubt that economic and trade sanctions negatively affect the levels of trade between countries, even those countries that were not partners in the issue of sanctions. For its part, Jordan believes that any international problem can be resolved by reference to the decisions of international legitimacy, the resolutions of the Security Council and the specialized international organizations, and in accordance with the rules of international law. We also hope that problems which led to the imposition of economic and trade sanctions by some countries on the Russian Federation will be solved. Russia is an advanced economic partner to Jordan, and we are seeking to develop this partnership in every possible way.
In your opinion will official visits and efforts help the development of the bilateral relations of our two countries?
His Majesty the King has been keen to visit Russia at least once a year. The strong relations between His Majesty the King and His Excellency President Putin, in addition to the dialogue, consultations and in-depth meetings initiated by the two leaders for years have had the best effect in strengthening diplomatic relations between the two friendly countries.
This also has an impact on the strengthening of economic, tourism, investment and cultural relations between the two friendly countries. There are also ongoing visits at the levels of ministers and senior officials, especially the Ministers of Foreign Affairs, Economy, Planning and Agriculture.
Speaking of the results of the bilateral visits at the levels of leaders, it is possible to talk about His Majesty's donation of a piece of land to build a house for Russian Christian pilgrims in the site of the baptism of Jesus the Christ in Jordan, which was inaugurated by President Vladimir Putin during his visit to Jordan in June 2012, this contributed to the increase in the number of Russian tourists to the Kingdom, during last year 2017 to about 67 thousand tourists, and we look forward to increase the numbers this year and in the future.
What are the obstacles for the development of trade and economic relations between Russia and Jordan? What steps, in your opinion, should be taken to improve the situation?
As you know, Jordan provides shelter to a huge and increasing numbers of people seeking refuge from conflict and war in the Middle East for decades, and by now we host 1,43 million Syrian refugees. For this reason we spend one third of our annual budget, approximately 1,5 billion US dollar since 2011 to provide all services of education, health care, infrastructure and security for refugees in Jordan, therefore our economy faces hard times recently. And this kind of challenges surly affects our ability to widen the range of trade and investment with several countries among which is Russia. And during the last seven years, Jordan has lost its traditional route via Syria, because of the war going on there. As a result of that, imports, exports and traffic have stopped completely, and that added higher costs on the trade between Russia and Jordan. In my opinion to overcome such obstacles, we need to coordinate our efforts, so we can decrease the costs of transportation, alongside with the increasing of the flow of goods, passengers and services between the two countries.
How comfortable can Russian citizens feel in Jordan — as tourists, entrepreneurs, investors? What traditions or characteristics of Jordan, including economic ones, could be of interest to Russians and attract their interest to your beautiful country?
If I have to describe Jordan with two words, I would say «Safe and hospitable», and despite being located in a geopolitical harsh zone, Jordan remains comfortably far away from the troubles of the region. For Russian citizens, it is absolutely safe to travel in and around the country, either independently or in a group all year long. Tourists can enjoy visiting too many historical, natural, religious and traditional sites that can only be found in Jordan. For example, Jordan is home to the ancient city of Petra which is known as «The Rose City», it is famous for its unique architecture carved directly into rock. It is also a UNESCO World Heritage Site and one of the New 7 Wonders of the World. Also, Jordan is home to many biblical sites including, among others, the Jordan River where Jesus was baptized and Mount Nebo where prophet Moses died. Besides in Jordan you can find the lowest point on earth which is the Dead Sea, where one can enjoy floating in the saltiest sea of the world, and get natural mud, which has proven healing properties, due to the high concentration of salts and minerals. Moreover, we have many beautiful natural sites and reserves worth visiting.
Furthermore, Jordanian cuisine is one of the best, because it is based on traditional Mediterranean and Middle Eastern influences. Tourists and visitors should try our tasty and wonderfully delicious traditional dishes, as well as sweets of the Jordanian cuisine.
What can be alluring for us in Jordan in the cultural and historical context? In the gastronomy? 
Do you think there is a need to intensify the «promotion» of Jordan in Russia to attract tourists, entrepreneurs, investors from Russia to Jordan and vice versa? What can be done for this? Speaking of the «brand of Jordan», the most recognizable symbol, what could it be? And what could be the «brand of Russia» in Jordan?
This question is much related to the previous one, and as I have just mentioned we surely need to increase our efforts to promote of Jordan in Russia in order to attract tourists, businessmen, investors and students. This effort as well could be beneficiary to both sides Jordan and Russia. Public sector as well as private sector have their own share of this mission. In this regard, we have the Jordanian-Russian Businessmen Council, which we coordinate with continuously to ensure the success of its business in Russia and Jordan in terms of attracting investments and developing business partnerships, as well as offering the appropriate and possible facilities. On the promotional effort of Jordan in Russia, the Jordanian authorities participate in all events held in Russia to promote Jordanian tourism products and site.
What experience could Jordan share with us in business and economic spheres?
What kind of cooperation with Russia could be beneficial and relevant for the Kingdom in the scientific and educational sphere?
Currently, over than 1200 Jordanian students are conducting their Bachelor, Master and other postgraduate studies and educational programs in major Russian universities. Also, Jordan and Russia signed many MOUs on the cooperation in the fields of science and education over the last years.
We are working also to increase cooperation between Jordanian universities and Russian universities. We aim to attract Russian students to learn Arabic language in Jordanian universities and institutes, as Jordan is one of the best countries in the Arab world to study Arabic in terms of quality of education, security, facilities and standard of living for students.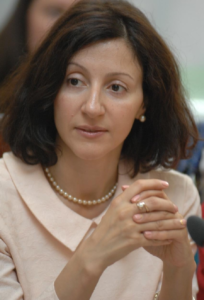 Interviewer:
Aydrus Irina Ahmed Zayn, PhD, Peoples' Friendship University of Russia (RUDN University)